Your life experience creates your financial DNA, not your inheritance or bank account.  The way you grew up, what your family and friends taught or did not teach you about money, what you researched about money and what you did with the knowledge.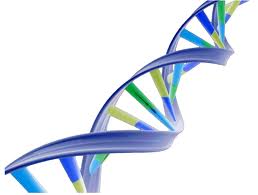 For obvious reasons DNA does not start at birth, it starts the moment you start to want things. Not just things that you necessarily pay for, but when you're a baby or toddler and want your teddy bear or want something done your way. Even though as a baby or toddler you're not exchanging money for your teddy or something done your way, typically there is some trade off between you and your parents. The gave you the teddy to keep you quiet. That was your payment to them. You give them a goofy face and they pay you with a sucker. That is when your Financial DNA starts. For every desire there is some trade off.
As you get older those trade offs start to turn into chores and money. If you want to go out, make sure to clean your room and take the trash. If you want a car, get a job and save money.
Just like if you have an inherited disease that is based in your DNA, you can have money troubles because it's engrained in your Financial DNA. If you have the habit of just asking for money and receiving, you don't have realistic expectations of how the real world works. When you get into trouble and your family constantly bails you out, what expectation do you have when your family is not around?
To understand what your Financial DNA looks like, take a look at your past and how your grew up. Think hard about these questions:
What did your parents teach (or not teach) you about money?
When you wanted/needed something what did your parents do?
If you got into trouble, how was the issue resolved? Did you rely on friends and family or did you get out of the trouble yourself?
When you have to make a financial decision, how do you make that decision? Do you do your research or discuss with a trusted individual?
These are just a few questions to help figure out your individual Financial DNA and of course I would HIGHLY recommending to talking a a professional if you feel stuck or want to get their personal thoughts.
Let me know what you've discovered on your path to understanding your Financial DNA. Whether it's gaps or clarity, I'm always here to help.